Sage Timm-Mendoza
Skin Design Tattoo Artist 
Skin Design Tattoo Orange County California
Grey Tattoo Artist Professional Orange County Tattoos

My goal as a tattoo artist is to make you feel comfortable. I will accommodate your appointment availability, go over your idea in great detail with you, and make any alterations as necessary. We will work together to give you the best tattoo possible. Black and Grey, Fine Line Tattoos. My specialty is Black and Grey, Fine Line tattooing. But I am no stranger to American Traditional, Japanese, Watercolor, or Illustrative. You bring the idea and we will turn it into a reality.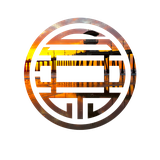 Sage is my favorite artist in LA. Out here there are so many options to choose from but I have never gone to a tattoo artist that cares so much about their clients getting the design they want, listens, and makes it better. Her work is amazing and her studio is so clean and professional. I would never consider going to another artist for fine line work after this. Lauren Client

Sage's work and attention to detail honestly blew me away. I also love her private studio and have never been so comfortable at a tattoo shop. She listened to everything I wanted in my design and turned it into something more badass than I could have imagined. I have found my tattoo artist for life!